Okay guys, the cool weather is slowly coming in. So I finally removed the turbo kit from my Z24. This will fit an Alero with minor adjustments. You might need one more intercooler pipe due to more space under the hood of an Alero.
Below is the kit for sale. This kit was on the car when I first purchased the Cavalier. Inlcudes BOV not pictured along with other vacuum lines. I also have for sale the intake manifold perfect for a boosted setup. Car boosted great but Im done trying to make my Cavalier faster. Kit includes a Hahn-Mitsubishi Super 16G Turbocharger and XS Intercooler. I ran the Car on the GM Supercharger tune and Cobalt SS injectors. I will include the injectors but you will need to modify your fuel rail to accept them. Also not pictured is the turbo manifold, but that is included.
I will also include a second turbo manifold made for a Cavalier with fire wall extension. Again Alero's have more room so this additional manifold might not require fire wall modification.
It is a equal length header manifold with external waste-gate flange. If purchased in a combo, im willing to let all parts go for $700+shipping. If parts sell I will sell my HPtuners, so be on the look out for that too.
Downpipe will be inlcuded, I still need to cut it off the exhaust. So once I have a buyer, I will get errr done.
Turbo kit $350+shipping.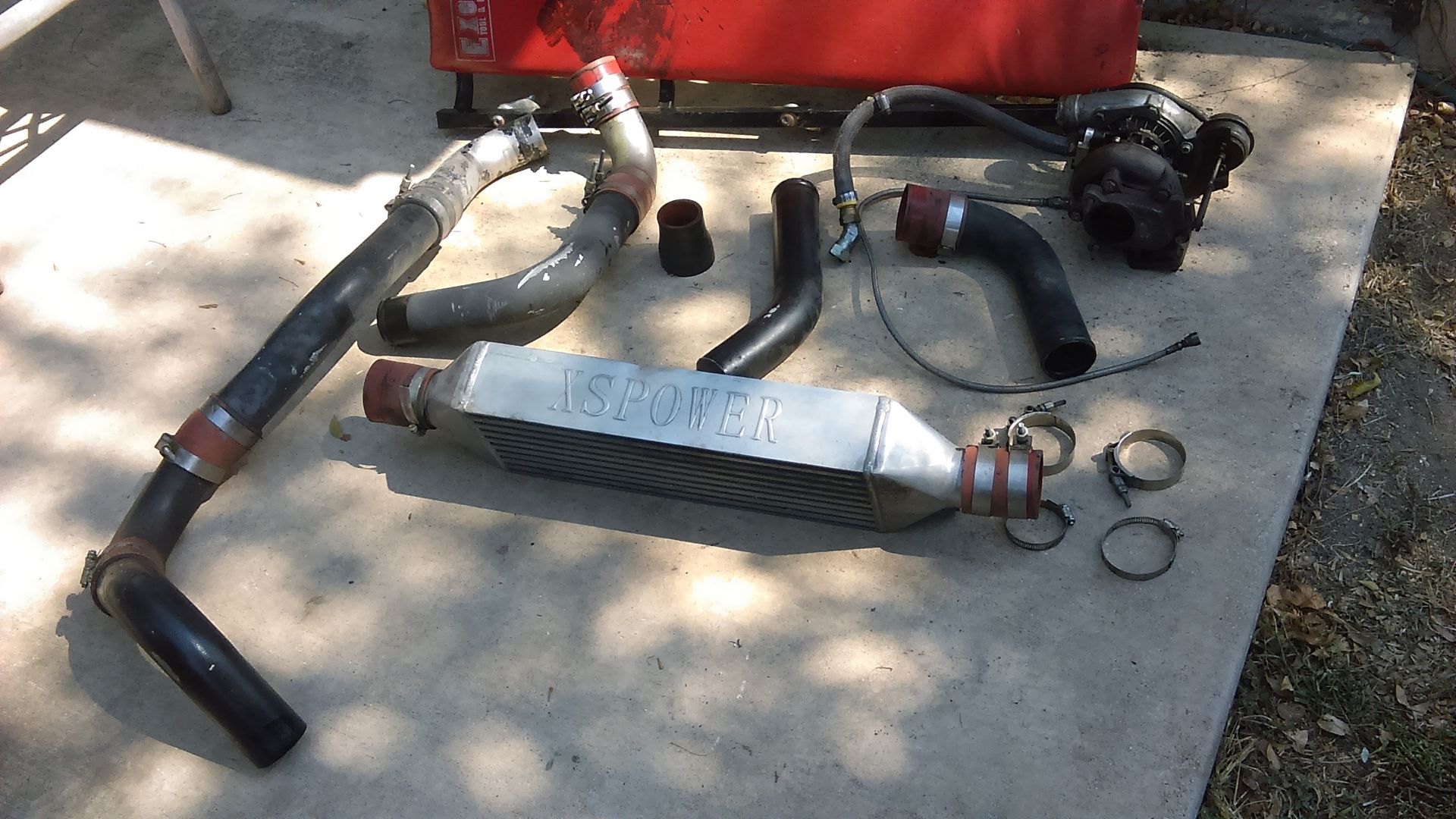 Intake manifold $450 shipped