Got out to the track on Saturday to see what the newest mods would do for me!
New Best: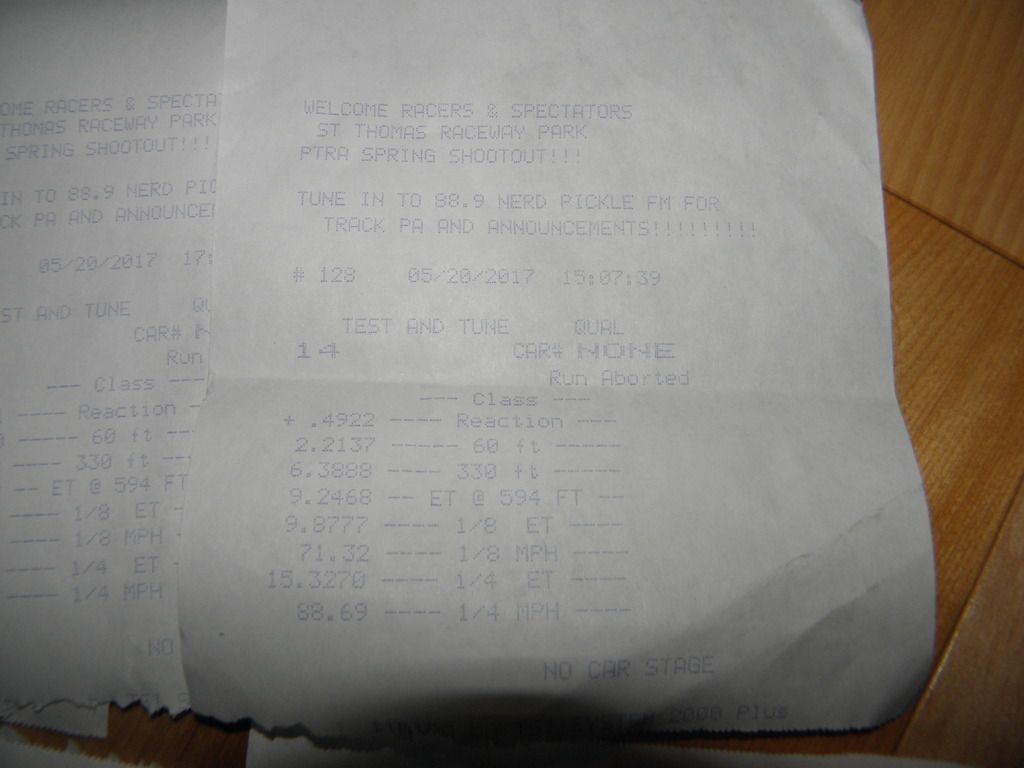 only things changed:
-cheap turbo muffler 2.25" in and out
-TB coolant bypass
-poly filled front engine/trans mount.
next I will do the 2.5" down pipe, full 2.5" cat back and probably a ported plenum with a 65mm lx5 TB.
I will try to get the videos up some time this week!
__________________
2004 Olds Alero 3400 v6 15.32 @ 88.69mph Bone Stock
1999 Olds Alero 2.4 to 3500 swap (running), Ported heads. totaled by a honda

2002 GAGT 3500 swap. parting out
1993 c1500 turbo 3100 swap 5psi.
1976 Cutlass 350 olds stock for now